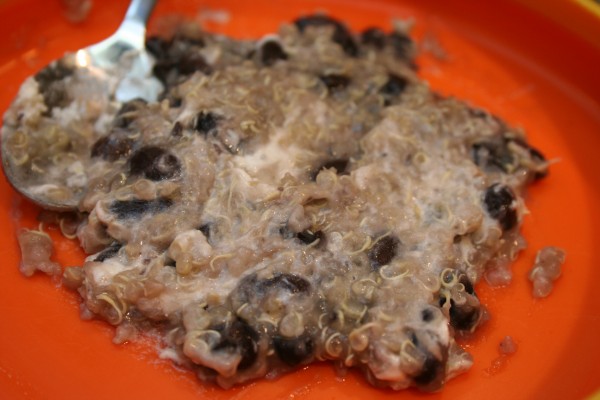 1 Cup cooked organic black beans

1 1/2 Cup cooked organic quinoa

1 Tbsp Organic cream cheese
1. Mix black beans and quinoa together and put into trays to freeze.
2. Reheat about 4 ounces of black bean and quinoa mixture.
3. Add cream cheese and stir.
It's always good to have basics on hand, like cooked beans and whole grains.
The combination of the two make meals complete in proteins.