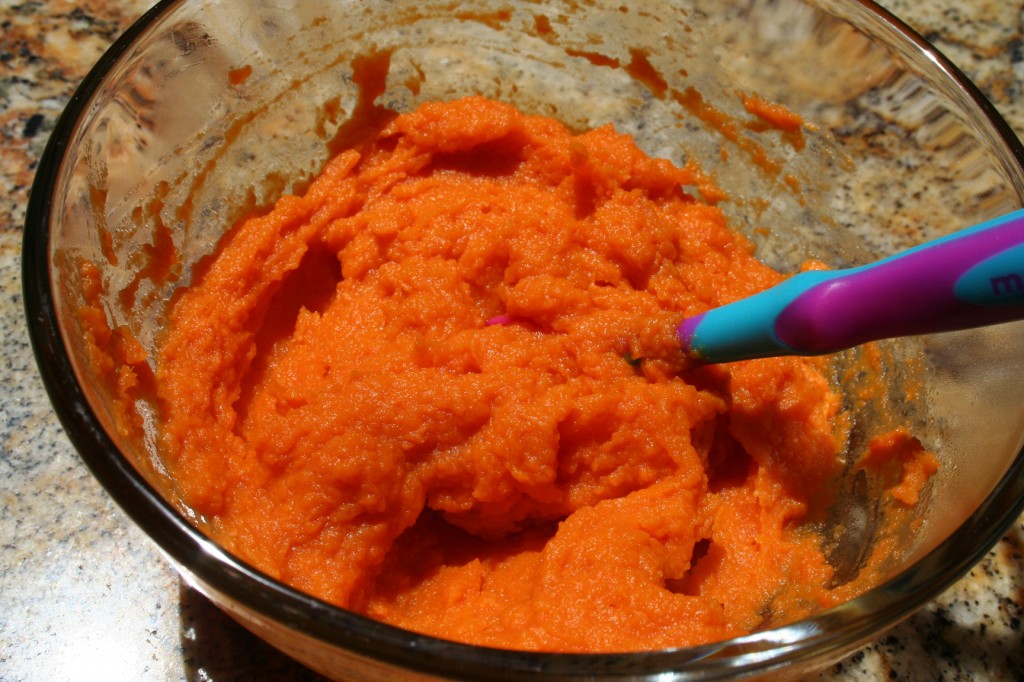 1 large butternut squash

1 tsp olive oil

Optional: breast milk or formula
Instructions:
Preheat oven to 400 degrees.

Spray a glass pyrex dish with olive oil.

Cut squash in half lengthwise and remove center seeds.

Place squash cut-side down and bake for 40-50 minutes until soft and fully cooked through.

Let cool, then with a spoon, scoop out squash and place in a food processor.

Add olive oil and puree for 30-45 seconds until at desired consistency.

Scoop into ice cube trays, cover with plastic wrap and freeze for at least three hours or until completely frozen.

Remove from trays and store in a freezer-safe container.  We use ziploc freezer bags  marked with the food and date.


When ready to use, warm and if necessary add breast milk or formula to smooth texture.